I need to fill it up!

So...this is what February vacation looks like at our house. There is NO fun allowed. Only cleaning.

Kidding, of course.

Jessalyn and Ethan were bugging me to "clean stuff" so I sent them to the kitchen to clean the cabinet doors and anything else that they could reach. Believe it or not, this was FUN for them!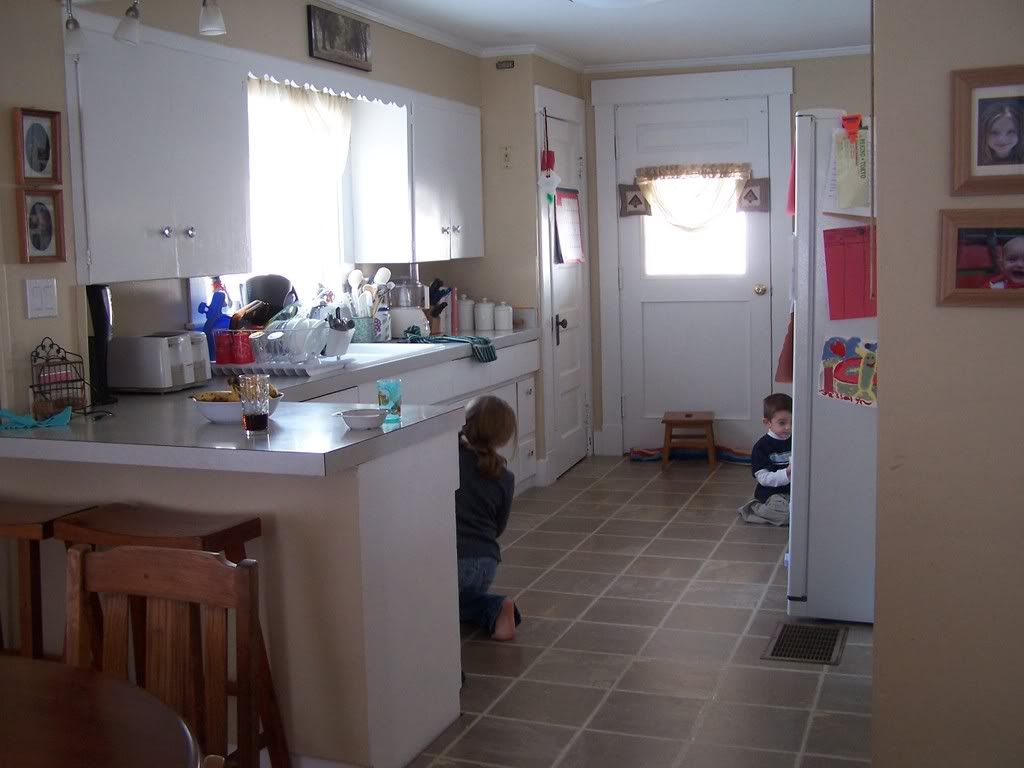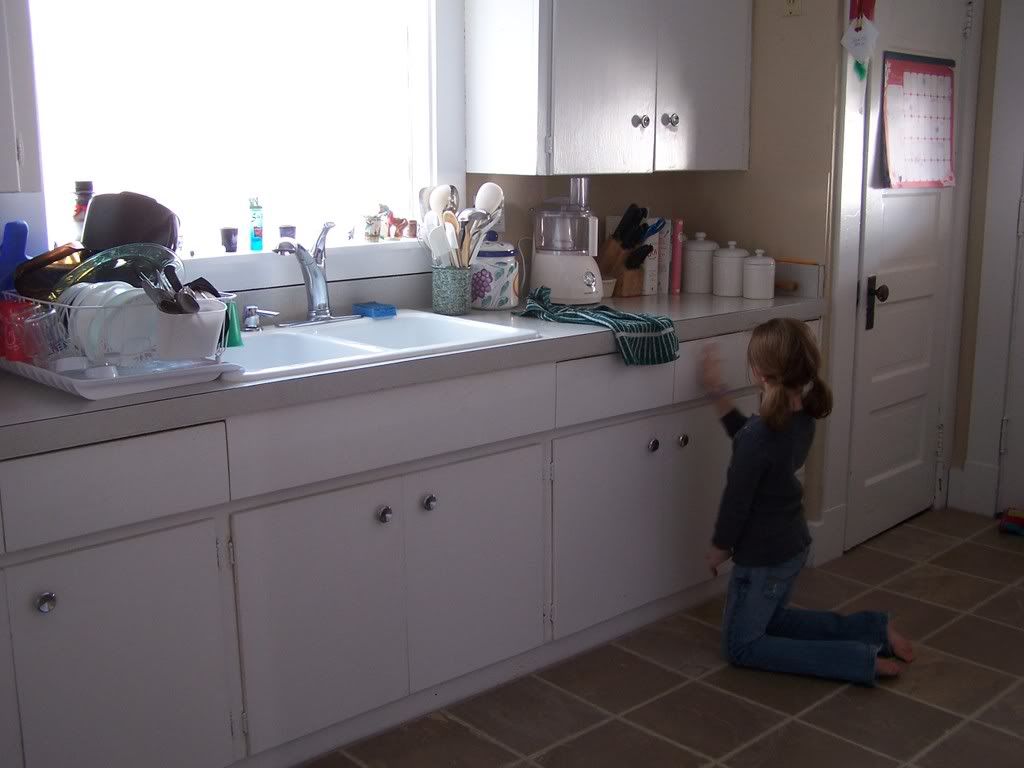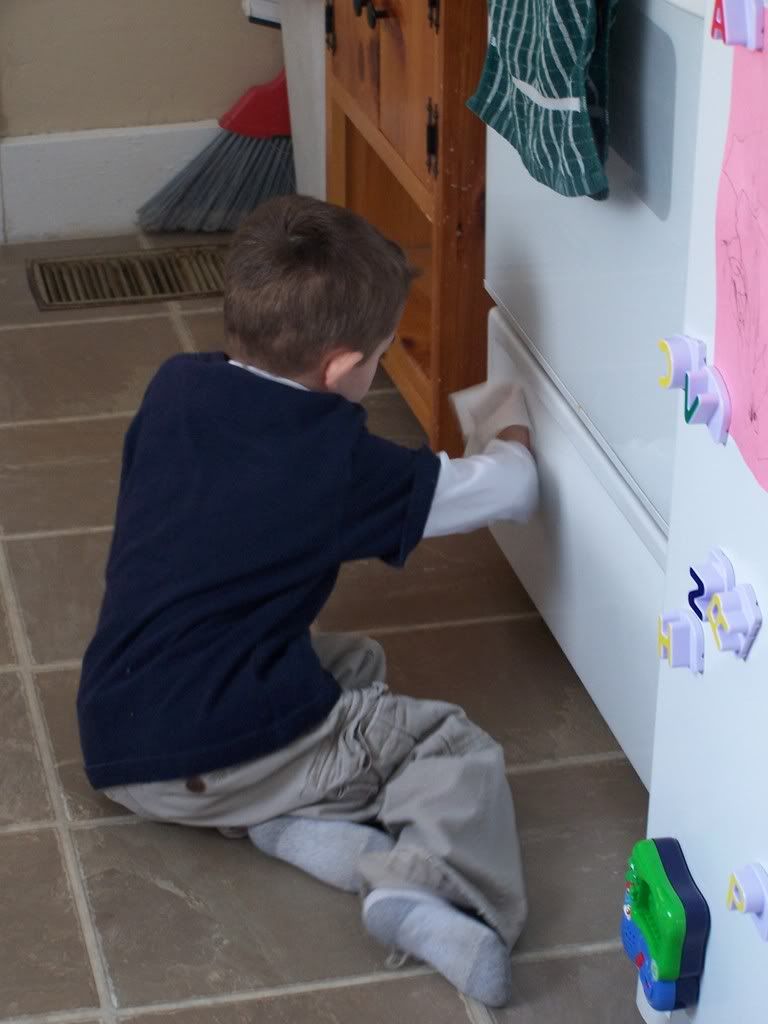 I have to admit. Jessalyn...being typical Jessalyn...has learned how to wash the dishes and fold laundry. She does a wonderful job at both and I am at the point where I don't feel like I have to re-wash the dishes when she is finished. This is very handy. She's such a good girl!

We are trying something new here. I caught Luke using the phrases "I hate you" and "Shut up" in a span of about 10 minutes. I know he got this from Sponge Bob (something they know I don't want them to watch). This was Monday. I immediately went in to their tv room and unplugged the tv. We don't watch tv on the big tv at all during the day...they don't even ask. Every now and then I will rent an On Demand movie for them and watching on the big tv...but I don't think they even know that there are kids channels on that tv.

Anyway. The kids haven't watched tv at all..not even a movie (besides in the car). Its actually been going fine. They haven't really even asked for it. Of course, they are driving me a bit crazy at times...but for the most part its going well.